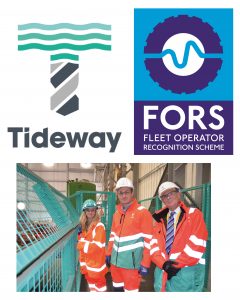 By specifying FORS in procurement contracts, organisations are able to drive up best practice and strengthen supply chains to deliver a better service, maximise safety, and improve sustainability. To help organisations embed FORS into their supply chain we are running a series of regional briefing sessions.
Specifying FORS ensures that a supply chain is clean, safe, reliable and efficient with the added benefit of accident reduction and public recognition of high standards. FORS allows organisations to continually improve customer experience, build loyalty and boost reputation, while raising awareness of WRRR amongst clients, contractors, developers and suppliers.
Each session will offer key information on how specifying FORS can be of benefit, the role of a FORS Champion, and how FORS aligns with other supply chain requirements, such as CLOCS and WRRR requirements. The sessions will explore the guidance FORS offers Specifiers and how to introduce FORS into your business and across your supply chain.
The FORS Specifier Regional Briefings are being held on 5 September 2019 in Birmingham, 19 September 2019 in London and 20 September Manchester. For more information or to attend a session click here.