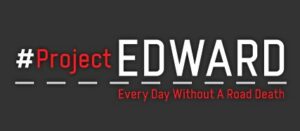 FORS is supporting Project EDWARD (Every Day Without A Road Death), which is running from Monday 13 to Friday 17 September, with events taking place every day in locations across the UK in an effort to promote road safety. The theme is 'Fit for the Road' and aims to promote an evidence-led, 'safe system' approach – the long-term objective of which is a road traffic system free from death and serious injury.
Project EDWARD is an annual UK-wide road safety campaign backed by the government, the emergency services, highways agencies, road safety organisations and British businesses.
For more information about Project EDWARD, click here.