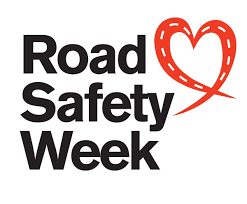 FORS is again supporting the Brake charity's Road Safety Week, which has been taking place this week, with events scheduled across the country designed to encourage road users to stay safe and help reduce road collisions and fatalities.
This year, the theme of Road Safety Week is 'Step up for Safe Streets', encouraging people to step up and promote the ways that help us get around in a safe and healthy way, every day. Activities have been taking place at locations across the UK, and online too, including Pledge training designed for fleet managers, driver trainers and anyone with responsibility for at-work drivers, and Crisis Management training for fleet and HR managers, which trains an organisation to provide support for employees and other victims after a road crash or other sudden, violent event.
In the hope of learning just how safe roads are in the UK, Brake is asking people to take part in a short survey to share their thoughts on street safety in specific areas. Brake will share its findings with Local Authorities to help them understand the views of the people who live, work and play on their streets. Take the survey here.
Sign up for Road Safety Week digital action packs here.