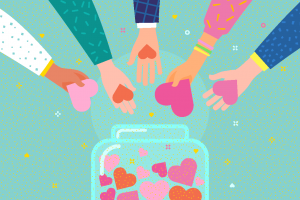 The FORS team's 'Virtual race across the UK' fitness challenge to raise money for two UK charities, Mates in Mind and Nottingham Hospitals Charity, has been successfully completed. The FORS team cycled, ran and walked a total of 4,205 km in two weeks, surpassing the initial target of 4,144 km.
Sam Walker-Sharp, FORS team member whose dad is recovering from a serious cycling incident at Queens Medical Centre in Nottingham, said as the event finished, "It has been a difficult time with my dad suddenly being involved in such a life-changing incident and it feels great to be able to give something back to the hospital for all their help. I am grateful to everyone who took part and to all those who have donated so far".
FORS would like to thank members who generously sponsored the event. The team has so far raised a total of £2,195 between both charities, which includes a top up donation from FORS and AECOM of £500 each. Online sponsorship and donation giving is still open – to donate for Mates in Mind, please click 
here
. To donate for Nottingham Hospitals Charity and read about Sam's story, please click 
here
.
To see some photos of the team and their activities, click
here
.