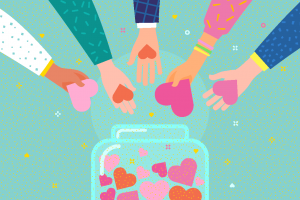 The FORS team has started its 'Virtual race across the UK' fitness challenge to raise money for two UK charities – Mates in Mind and Nottingham Hospitals Charity.
Since Monday 22 June, the FORS team has been cycling, walking and running to clock-up 2,575 miles (4,144 km) in a two-week period to cover a virtual route across the UK, using the Strava app. Starting from, and finishing at the FORS office in Croydon, the team's mileage is added to a virtual route. The route goes around the UK via 16 check points based on the locations of some of our members including Exeter, Cardiff, Holyhead, Cork, Ballycastle, Glasgow, Inverness, Aberdeen, Newcastle, Altrincham, Birmingham, Norwich, Margate and Brighton.
FORS is an official supporter of the national charity Mates in Mind and supports their mission to prioritise employee mental health as a staff safety issue. Initially established to improve mental health within the UK construction industry, Mates in Mind's services have now expanded across various related sectors including transport, logistics, manufacturing and others. As a FORS Associate, the charity hopes to extend its expertise to organisations across the road transport sector. To find out more about Mates in Mind, please click here.
Nottingham Hospitals Charity is committed to enhancing surroundings, providing additional services for patients and families, purchasing specialist medical equipment, funding staff training, and initiating ground-breaking medical research at Nottingham's hospitals. Sam Walker-Sharp from the FORS team has recently had first-hand experience of the great work being done by the team at Queen's Medical Centre. To find out more about Nottingham Hospitals Charity, please click here and to read Sam's story, please click here.
To help support these two important charities we are inviting FORS members and friends to sponsor the team by making a voluntary donation to the charity of their choice.
Your donations will make a real difference to these charities and we thank you for your generosity.
To check the team's daily race progress, please click here.