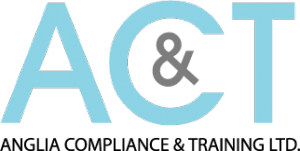 Providing valuable services to FORS (Fleet Operator Recognition Scheme) members, Anglia Compliance & Training joins the prestigious list of companies aspiring to higher standards in the freight and logistics sector by becoming FORS Associates.
Anglia Compliance & Training is one of a limited number of companies approved to provide FORS pre-audit services to those seeking FORS accreditation or reaccreditation. In addition, it provides a range of training courses including Driver CPC training and Occupational First Aid courses. Anglia Compliance & Training also assists with Transport Manager Services, ensuring that companies know how to accurately document essential procedures and implement effective quality management systems. It provides a range of professional services to those operating throughout London, East Anglia and the surrounding counties, using its unique insight to make key recommendations for those looking to improve their operations.
"FORS has continued to grow, with more and more companies seeing the many benefits of the scheme. We are always pleased when companies come on board to help members achieve best practice by educating their workforce and improving safety standards and procedures," Paul Wilkes, FORS Business Services Manager said.
Joe Cowley, Transport Compliance Consultant at Anglia Compliance & Training Ltd. said "As a FORS Associate, we hope to help companies who are looking to upskill their drivers and put in place key procedures to improve safety in their fleets. Using my background in Transport Management, I know the importance of having processes in place to manage requirements such as driver's hours records, vehicle inspections, and many more aspects of operator performance."