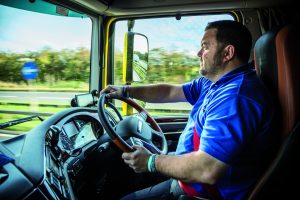 Free COVID-19 tests for HGV drivers are now available at some haulier advice sites and will be available at more advice sites soon. HGV drivers leaving England for France must be able to evidence they have tested negative for COVID-19 and the test must have been conducted within the last 72 hours prior to their departure. This is mandated both by the UK Government and the French Government.
With help from the army, the backlog of HGVs in Kent was cleared in late December and hauliers travelling to Dover and the Eurotunnel have since continued to be tested safely and efficiently.
Haulier advice sites are at motorway service stations and truck stops. Most haulier advice sites are open between 6am and 10pm, 7 days a week. HGV drivers using Dover and Eurotunnel will get fast-tracked past queues if they get tested before arriving in Kent.
To locate your nearest haulier advice site, click here.