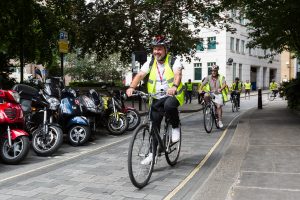 Did you know that all FORS mandatory HGV and van driver training required to meet Bronze requirement D4, Silver requirement S5 and Gold requirement G5 is currently free as part of your membership?
At Bronze, drivers can meet D4 by undertaking one of the free FORS Professional safety eLearning modules and the free FORS Professional Security and Counter Terrorism eLearning module.
At Silver, HGV and van drivers can meet S5 by undertaking the free FORS Professional LoCITY eLearning module and by attending free remote Safe Urban Driving or Van Smart (theory part only at the moment – for information about the temporary relaxation in place to meet this requirement, click here.)
At Gold, HGV and van drivers can meet G5 by attending the free FORS Professional LoCITY Driving training course.
To see a list of the free FORS Professional driver training courses available, click here. Additional dates for free FORS Professional training will be released in the coming weeks for 2020 and for January, February and March 2021.
You can also meet some of the FORS requirements by attending FORS Approved training as listed in the FORS Standard Annexes 1 and 2. For information on FORS Approved training available and to contact training providers to find out their prices, click here.