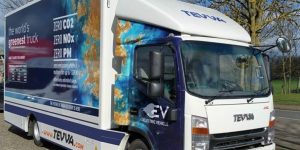 The Low Carbon Vehicle Partnership (LowCVP) is running two free webinars to share the results of the Low Emission Freight and Logistics Trial (LEFT) programme.
The trial, which commenced in April 2017, involved a wide selection of alternative technologies being assessed both in-service and through a dedicated, laboratory-based emissions testing programme.
These free webinars (using Microsoft Teams) will present the LEFT results and key learning points to inform the market, input to any future trials and inform the current government review of transport decarbonisation.
Click on the dates below to book your place:
Detailed agenda for the events will be posted and circulated in due course.