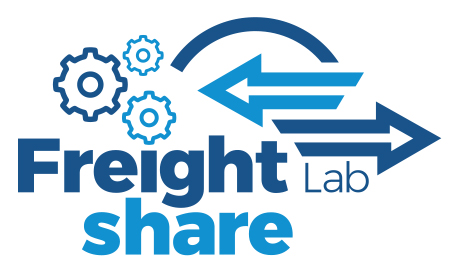 FreightShareLab (FSL), a project co-funded by the UK's innovation agency, Innovate UK, is looking for operators to take part in real-world trials of a data and asset-sharing platform that could drive efficiency, reduce miles and cut carbon emissions for road freight operators.
FSL seeks to demonstrate how data and asset sharing between multiple road/rail carriers and shippers can reduce empty running and under-utilisation of freight vehicles. The 30-month project, led by Route Monkey, aims to provide real-world validation of a feasibility study conducted by World Business Council for Sustainable Development (WBCSD) in 2016, called the Road Freight Lab. Unlike existing freight exchanges, FSL creates a "platform of platforms" where organisations can share trucks and loads, thus potentially optimising every truck journey. FreightShareLab brings multiple companies and freight exchanges together and optimises all of them as if they were one fleet.
FSL consortium partners Route Monkey, Transport Systems Catapult, Heriot-Watt University, and DVV Media will develop an open data software platform for the optimisation and coordination of shared assets. The platform will act as a strategic planning tool; integrating job and vehicle data from shippers, fleets and carriers.
The project will tackle the technical and commercial complexities associated with multiple organisations seeking operational excellence whilst retaining competitive advantage. Operator participation in these trials can help bring this solution to market and, by using this platform, operators can demonstrate improvements in efficiency and fuel use, in turn helping those striving to meet and maintain the requirements of the FORS Standard.
Any road freight operators who would like to be part of this exciting new initiative should contact Sarah Bee, Projects Director, on sarah.bee@routemonkey.com. For further information on FreightShareLab, visit www.freightsharelab.com