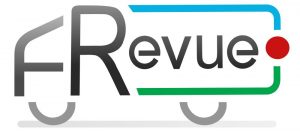 FREVUE – Freight Electric Vehicles in Urban Europe – is a four-and-a-half year project providing evidence of how electric freight vehicles can help to achieve emission-free city logistics. The latest development is the deployment of 80 fully electric freight vehicles (EFVs) across eight European cities. The project aims to prove that the current generation of electric vans and trucks can offer a viable alternative to diesel vehicles.
Analysis from 105 vehicles shows NOx savings of up to 2,000kg and a reduction in particulate matter (PM) of over 70kg. This is the equivalent to total road transport NOx emissions in the City of London on any given three days in 2013 and total road transport PM emissions in on any given two days. The findings show that CO2 savings are between 176 and 190 tonnes CO2 equivalent – this represents an overall saving of 45% and is equivalent to the total road transport greenhouse gas emissions in the City of London for an entire given day in 2013.
Part of the FORS Standard requirement G9 Modal shift and alternative vehicles states that fleet operators shall assess the opportunity to use electric or alternatively-fuelled or powered vehicles within the fleet. So, the findings of the FREVUE project will help members better understand the benefits of electric vehicles and the different options available compared to diesel power.
Visit the FREVUE website to access more information on the benefits of electric vehicles and the different options available.
For further help on how to demonstrate that your organisation meets G9 requirements, please check this template under the 'Getting ready' section.