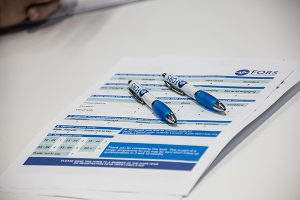 If you are preparing for your Bronze audit, the 'Going for Bronze' workshop is a great place to start.
Designed to provide support for FORS Registered operators looking to achieve Bronze accreditation, the topics include an overview of the FORS Standard and how to meet the Bronze requirements, as well as how to make the most of your Bronze benefits. Trainers will also highlight examples of non-conformity and how to avoid pitfalls, as well as explaining the process of progression through the accreditation levels.
Accredited operators preparing for their re-approval audit may also find it useful to attend the workshop to refresh their knowledge of the FORS Standard.
The FORS 'Going for Bronze' workshop is free to attend and is delivered on numerous dates across the UK.
Upcoming 'Going for Bronze' workshops include:
To book other dates/locations, please click here.