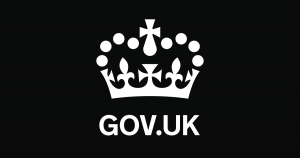 Following the government's commitment to phasing out the sale of new petrol and diesel cars and vans by 2030, and all new cars and vans requiring to be fully zero emissions at the tailpipe from 2035, the Office of Zero Emission Vehicles (OZEV) has launched a third consultation.
OZEV is seeking views on new primary legislation that would give the government powers to introduce requirements around charging infrastructure and consumer protection to meet the needs of electric vehicle drivers. These responses will complement evidence gathered from the Future of Transport regulatory review: call for evidence and other work on the Future of Transport to inform their work on this regulatory review.
The consultation is asking for views on whether to introduce the following:
A statutory obligation to plan for and provide charging infrastructure
Requirements to install charge points in non-residential car parks
New powers to support the delivery of the Rapid Charging Fund
Requirements to improve the experience for electric vehicle consumers
The consultation began on Wednesday 28 September and will run through 11:45pm on Monday 22 November.
You can send your consultation response in the following ways:
By submitting the online survey located here
By downloading the response form located here and emailing it back with your views to FutureOfTransport@dft.gov.uk
By emailing FutureOfTransport@dft.gov.ukwith your comments directly
By post at 'Future of Transport Regulatory Review, Department for Transport Zone 1-3, Floor 3, Great Minster House, 33 Horseferry Road, London SW1P 4DR'
A government response will be published in due course. For more information on the Future of transport regulatory review: zero emissions vehicles consultation, click here.