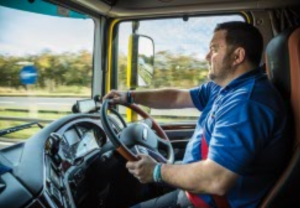 Did you know that you could lose your lorry and 'O' Licence if found illegally moving waste abroad, even when doing so unknowingly? The Environment Agency wants to protect truck drivers from waste criminals.
Follow these simple steps to ensure you are not carrying an illegal load:
Only accept waste from and pass waste onto someone authorised to handle it https://www.gov.uk/guidance/access-the-public-register-for-environmental-information
It is not legal to move all types of waste abroad. Check here: http://apps.environment-agency.gov.uk/waste-import-export/124357.aspx
The law applies to all HGV drivers involved in the movement of waste abroad. Know the rules: https://www.gov.uk/guidance/importing-and-exporting-waste
All exports or imports of waste to or from the UK are governed by the EU Waste Shipments Regulation. The International Waste Shipments Statutory Instrument (IWS SI) brings the EU Waste Shipments Regulation into UK law. These regulations are upheld in England by the Environment Agency.
The Agency takes enforcement action against those suspected of or attempting to illegally export waste. This includes prosecution and subsequent consequences including prison sentences, large fines and recovery of money and assets gained through the course of criminal activity. Stopping these criminals protects the environment from the harm caused by waste that is not correctly and safely managed.
Between 2018 and 2019, the Agency prevented 12,690t of waste from reaching ports which may otherwise have been illegally exported. It also has a team of Port Officers who provide the last line of defence making sure the right waste ends up at the right place. In the same period, these officers inspected 926 shipping containers at port and stopped 236 of these from being exported due to the nature of the waste within the shipments.
If you suspect your load has been wrongly described, report it anonymously to Crimestoppers on 0800 555 111 or: https://crimestoppers-uk.org/give-information/forms/give-information-anonymously.