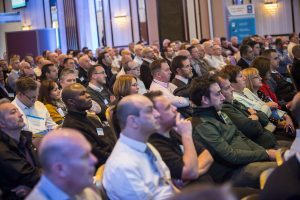 Following the success of the inaugural 2016 FORS Members' Conference, FORS has announced it will host its second Members' Conference at the National Conference Centre, Solihull on Tuesday 17 October.
The 2016 conference attracted over 350 delegates and 25 exhibitors. High-profile speakers from across the transport industry covered a range of issues concerning core topics such as safety, efficiency and the environment.
FORS will be releasing further details of its second Members' Conference over the summer. In the meantime, please save the date by entering 17 October into your calendar.