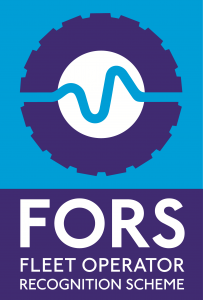 Following the latest government announcements concerning ongoing and further COVID-19 restrictions across the UK, please note the below important information regarding FORS audits and training.
Audits
Bronze audits – until further notice the following will apply:
All Bronze remote audits will continue as planned; this means any booked audits will go ahead and you can continue to request a remote Bronze audit in the usual way
If you have a Bronze on-site audit booked, your audit provider will be in touch to switch the audit to remote
For information about remote audits, click here.
Silver/Gold audits
Silver/Gold audits are online and will continue as usual. Please make sure you have a valid Bronze before submitting your Silver/Gold application.
Training
Online manager and funded driver training will continue to be delivered as scheduled. If you can no longer attend a FORS Professional discounted manager webinar, please check the FORS Professional cancellation policy and the cancellation policy in place with the relevant training provider for funded online driver training. For non-funded driver training, if unsure please check with your training provider that your training is going ahead, and if you can no longer attend, please check the cancellation policy in place with the relevant training provider.
We understand that these are difficult times navigating an ever-changing landscape and hope that the option of undertaking a remote audit will assist you in gaining or maintaining your FORS accreditation.
If you have any queries, please email enquiries@fors-online.org.uk