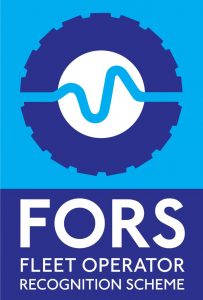 Updated 30/11/2020
Following the announcement from the government that from Thursday 5 November 2020 until 2 December 2020 there will be a month-long nationwide lockdown, please note the following important information regarding FORS audits, downgrades and training.
Audits
Bronze audits
All audits from Thursday 5 November 2020 until 31 January 2021 (inclusive) will be conducted as remote audits regardless of audit location.
Audits requested to be undertaken between now and 31 January 2021 (inclusive) will be conducted as remote audits
Until further notice, audits to be undertaken from 1 February 2021 can be requested as either remote or on-site
Remote audits are conducted online – this means that you must have a device with a working camera and microphone, as well as strong internet connection. A remote audit lasts around the same time as an on-site audit and will follow the same robust format. The auditor will need to see evidence that you can meet all the requirements of the FORS Standard, in the same way as is required at a face-to-face audit and you will need to provide this evidence either by sharing screen or by presenting the relevant information to the camera during the audit video call.
This position will be reviewed regularly and may be subject to change.
Silver/Gold audits
Silver/Gold audits are online and will continue as usual. Please make sure you have a valid Bronze before submitting your Silver/Gold application.
Downgrades
Bronze, Silver and Gold downgrades will resume from 1 December 2020 for anyone with an expired accreditation who has not got an audit date in the system, or who has not submitted a Silver/Gold application with a valid Bronze by the 30 November 2020 deadline. If you have your audit prior to 1 December but it hasn't been processed, you will not be downgraded.
Daily downgrades restart from 1 December – please make sure you pass your audits before your accreditation expires otherwise your organisation will be downgraded.
Training
Online manager and funded driver training will continue to be delivered as scheduled. If you can no longer attend a FORS Professional discounted manager webinar, please check the FORS Professional cancellation policy and the cancellation policy in place with the relevant training provider for funded driver training. For non-funded driver training, if unsure please check with your training provider that your training is going ahead, and if you can no longer attend, please check the cancellation policy in place with the relevant training provider.
We understand that these are difficult times navigating an ever-changing landscape and hope that the option of undertaking a remote audit will assist you in gaining or maintaining your FORS accreditation.
If you have any queries, please email enquiries@fors-online.org.uk