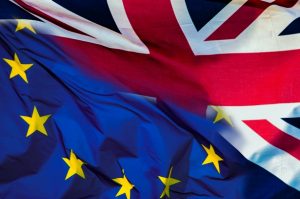 Should the UK leave the European Union (EU) without a deal, you will require new documentation to travel in the EU.
If 31 October passes without a deal, there will be steps you need to take in order to continue hauling throughout the EU.
What you will need to do:
Check if you need International Driving Permits (IDP) and how many you may need. IDPs are available to purchase for £5.50 from the Post Office and obtaining one is quick and easy. Whether or not you need an IDP will depend on which countries you will be driving to or through. To find a Post Office branch which distributes IDPs, click here.
Contact your vehicle insurance provider to obtain motor insurance Green Cards for your vehicle and trailer.
Display a GB sticker on your vehicle. You will need to display a GB sticker regardless of whether your vehicle has a Euro-plate (a licence plate which displays both a GB sign and an EU flag).
If you are a UK driver working for an EU company, or plan on working for an EU company in the future, exchange your UK Driver CPC for an EU CPC before exit day.
Check if you need an European Conference of Ministers of Transport (ECMT) permit – 99% of journeys between the UK and the EU will not require an ECMT permit until 31 December 2019. A sufficient supply of permits has been allotted to meet the demand for those with journeys not covered by the EU Regulation. Permits that were previously issued for 2019 can be used for the remainder of this year. Permits will cost in total £20, £10 to be paid immediately and the remaining £10 to be paid upon verification.
Request separate Cargo and Customs documents from your shipping agent. Those transporting High Risk Goods or Animal/Plant/other controlled products will require further documentation. For a full list of required documents to pass through customs, click here.
For a summary of driving and vehicle documents required, see below:
Driving documents required for UK hauliers in case of no deal:
Vehicle documents required for UK hauliers in case of no deal:

International Driving Permit(s)
a passport (with at least 6 months validity, excluding up to 9 months which may have been added to your new passport's expiry date, and one blank page for stamping). Check your passport
an ECMT permit (for journeys through the EU to third countries, i.e Ukraine)

a motor insurance green card for the vehicle (and a separate one for a trailer in some EEA countries)
a GB Sticker
a vehicle log book
a trailer registration plate displayed, and vehicle registered with DVLA
For more information on how to prepare for Brexit, click here.