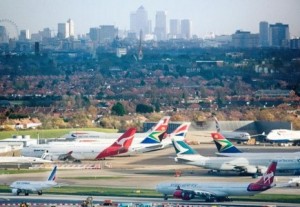 Logistics industry bodies have welcomed the decision of Sir Howard Davies's Airport Commission to throw its weight behind an additional 3,500m runway to the north west of Heathrow's existing runways according to Logistics Manager.
The commission said this option offered the greatest strategic and economic benefits – providing around 40 new destinations from the airport and more than 70,000 new jobs by 2050.
The British International Freight Association, which in 2009 supported the then government's decision to install a third runway at Heathrow, backed the commission. Director general Robert Keen said that successive UK governments have failed to address the issue.
"BIFA's hope is that the recommendation delivered in the report moves things forward in regard to getting started on an expansion of UK aviation hub capacity," said Keen. "It is now time for everyone, including politicians of all parties, to pull together in the national interest and support the bold plans to expand and improve airport infrastructure at Heathrow to maintain the UK's position as Europe's most important aviation hub."
"Growing airport capacity in the South East is absolutely critical to the whole of the UK's economic future – it simply isn't an optional 'nice to do'. Each day the Government delays taking the decision, the UK loses out as our competitors reap the rewards and strengthen their trade links.
"Creating new routes to emerging markets will open doors to trade, boosting growth, creating jobs and driving investment right across the country. Our research shows that eight new daily routes alone could boost exports by up to £1 billion a year."