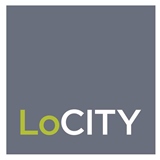 Commercial vehicle operators interested in reducing emissions through alternative fuels and retrofit technology are invited to Fuels in Action – a free-to-attend LoCITY roadshow event taking place at Kempton Park Race Course in Sunbury-on-Thames on Tuesday 20 March.
Fuels in Action is the largest in a series of four roadshows provided by Transport for London (TfL), bringing together operators, vehicle manufacturers and technology experts exploring market-ready alternatives to using diesel to run commercial vehicle fleets. Electric, gas, hydrogen, biodiesel and KERS (Kinetic Energy Recovery System) technology will all be investigated at the event, as well as giving operators the chance to learn about available grants and vehicle trials from Innovate UK, TfL and OLEV (Office for Low Emission Vehicles) representatives.
On the day, there will also be the opportunity to take a look at a wide range of alternative-fuel vans and trucks and to talk to manufacturers about the best fit for your operation, as well as opportunities to explore current leasing and finance options.
Prominent operators John Lewis Partnership, O'Donovan Waste Disposal, CitySprint, Martin Brower and Red Kite Management, who have all committed to using non-diesel fuels in their fleets, will be taking part in the Fuels in Action roadshow to share their experiences with delegates.
To confirm your free attendance at the Fuels in Action roadshow on Tuesday 20 March, please register here.