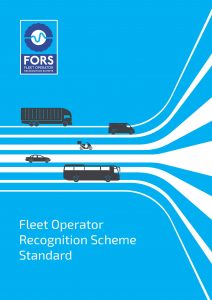 Implementation of the revised version of the FORS Standard, version 6, is postponed by at least one year, to January 2022. This break in the usual two-year cycle of updates to the FORS Standard is to support FORS operators whilst they continue to negotiate the challenging landscape during and post-coronavirus outbreak.
The current version of the FORS Standard, version 5, came into force in January 2019 and will therefore now remain in place until at least January 2022. However, a revision to the way in which some of the mandatory training requirements can be met may be introduced during the course of this year to provide even further flexibility for members to gain and maintain FORS accreditation.
Publication of version 6 of the FORS Standard will be in October 2021 at the earliest, with further reviews of the postponement taking place as the coronavirus situation evolves.