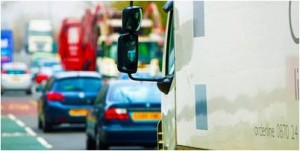 WestTrans is seeking your ideas and input to develop a freight strategy for West London. This has been instigated by the six Boroughs in West London (Ealing, Brent, Hammersmith & Fulham, Harrow, Hillingdon and Hounslow) undertaken by AECOM and led by the WestTrans Partnership.
Following on from a workshop held in July, WestTrans is looking to develop the themes discussed and help create an action plan for the improvement of the freight and logistics sector in the area.
The 2nd Workshop will take place on Wednesday, 16th September at Palletline's HQ in Middlesex.
The aim of the Workshop is to better inform the strategy, so that WestTrans can:
Develop a list of priority actions to improve freight and logistics in West London
Provide an update on the work carried out so far
Discuss any issues that have not yet been raised in the process
There will also be an opportunity to inspect first hand alternatively fuelled freight vehicles and speak directly to operators about their use.
Attendance at the 1st workshop is not a requirement for the forthcoming event.
For more information contact; westtrans@ealing.gov.uk or visit https://www.eventbrite.co.uk/e/westtrans-west-london-freight-and-logistics-strategy-workshop-2-tickets-18257949017 to respond.