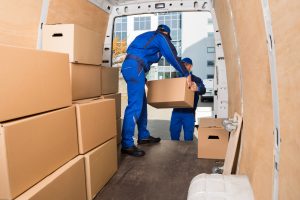 Safe loading helps ensure your company stays compliant with the law while also protecting the people involved in loading, unloading and driving the vehicle, together with other road users and pedestrians.
You are required by law to pay attention to the weight, size and security of any load carried on your vehicle. Loading and unloading should be carried out by trained staff who are aware of the risks involved. If the driver does not load the vehicle, they should ideally observe the competent person loading the vehicle.
To help members communicate the importance of safe loading to their drivers, FORS offers a toolbox talk on load safety. The toolbox talk offers tips and guidance on how to load a vehicle safely, who's responsibility this is and when load safety checks should be carried out. The talk also highlights what a risk assessment is and what it should include.
The toolbox talk includes a PowerPoint presentation which can be presented to all drivers within your operation. Taking advantage of the toolbox talk not only helps keep vulnerable road users safe, it also ensures you meet Bronze requirement 'V5 Safe loading and load restraint.'
To access the toolbox talk on safe loading, click here.