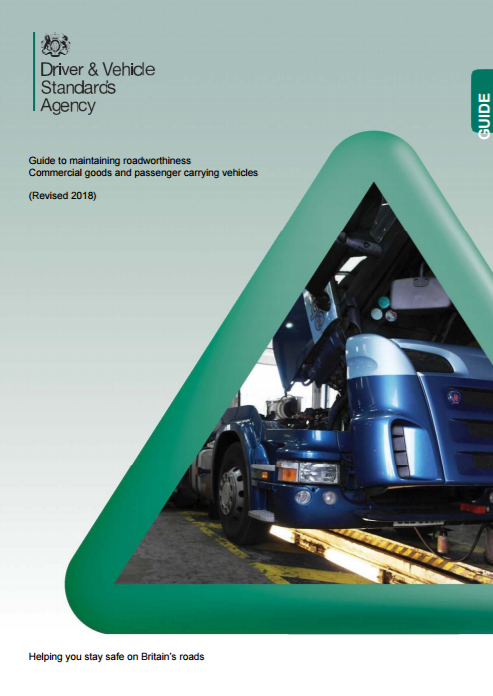 The Driver and Vehicle Standards Agency (DVSA) has published a revised 'Guide to maintaining roadworthiness', which provides those who operate and maintain vehicles over 3.5 tonnes with guidance on looking after vehicles.
The DVSA's guide provides best-practice advice on the responsibilities that an operator or driver has to ensure the roadworthiness of their vehicles. It also covers what is legally required and gives information on where to seek additional help, including technical assistance or training.
Members are reminded that under FORS Bronze requirement 'V2 Defect checks', fleet operators shall ensure that vehicles are checked before the first use of that vehicle in a driver's shift. This is to make certain that vehicles are inspected for safety-related issues by drivers who have been trained in defect reporting.  Defects can then be rectified (where necessary) by competent persons prior to use to guarantee the safe operation of that vehicle. Unroadworthy vehicles must be removed from service until the defect has been rectified and the vehicle deemed roadworthy.
FORS supports operators through a number of free-to-access tools, resources, and funded training, such as FORS Toolbox Talk, TruckSmart classroom course, eLearning and Toolkit.  Members can also attend the FORS Practitioner workshop on safe and efficient fleet management (worth two and a half CPD hours).
The 'Guide to maintaining roadworthiness' can be accessed here via the Safe Driving for Life website, produced in partnership with the DVSA.