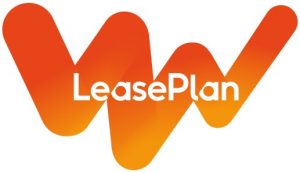 FORS, the Fleet Operator Recognition Scheme, has welcomed LeasePlan UK as a FORS Associate. The vehicle management company becomes the first leasing provider to join a select group of FORS Associates; those companies who provide exclusive discounts to FORS members on products and services which promote greater levels of safety, efficiency and environmental protection.
LeasePlan UK operates a UK serviced fleet in excess of 185,000 vehicles, including more than 57,000 commercial vehicles. The company is part of the world's leading fleet and vehicle management company, operating a fleet of more than 1.62 million vehicles, in 32 countries and across five continents.
FORS is a natural fit for LeasePlan UK, which is due to launch a new integrated vehicle check app at the CV Show in Birmingham later this month (April 25-27) helping drivers report safety accuracy, encourage consistent safety improvement and change. The app makes it easier for organisations to gain FORS compliance by enabling drivers to conduct online daily vehicle checks; providing essential data, reporting and auditing for transport teams. The app will be named following a shortlist drawn-up by CV show visitors to LeasePlan UK's show stand .
Companies wishing to become FORS Associates need to pass tough selection and assessment criteria, supported by customer testimonials and an independent report or media review of their product / service.
Paul Wilkes, FORS Business Services Manager, said, "As the first leasing company to become a FORS Associate, LeasePlan UK offers real value to both current and prospective FORS members, and we are delighted to have them on board."
Mark Lovett, Head of Commercial Vehicles at LeasePlan UK, said, "Managing over 57,000 vans and specialist commercials gives us invaluable insight into the needs of drivers and operators today – and at LeasePlan UK, we understand that these vehicles are not simply a core component of business, but they are their business."
"With the FORS stamp of approval," he said, "the app will make it easier for organisations running commercial vehicles to be compliant; and with a strong focus on vehicle uptime we're confident it will also minimise associated admin for transport teams."