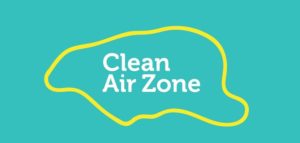 Leeds City Council has announced that it will continue to pause financial support offered to businesses in relation to the city's clean air plans and reported uncertainty as to whether the scheme will take place due to recent improvements in air quality.
Councillor James Lewis, Deputy Leader for Leeds City Council, said that pollution levels have decreased for some time due to reduced travel as a result of COVID-19. He also noted that many people are now driving cleaner vehicles with public transport infrastructure investment and policies and schemes to support the uptake of electric and low emission vehicles now in place. These improvements mean there is uncertainty as to whether air quality will ever reach illegal levels, meaning government support for a Clean Air Zone (CAZ) cannot be guaranteed and funding will continue to be paused while a review is taking place. The results of the review will be announced in the autumn.
The measures were originally planned to be introduced on 28 September 2020 to cover over half of Leeds city centre, with HGVs, buses and coaches that fail to meet the low emission standards being charged £50 a day to travel within the zone, with taxis and private hire vehicles will be charged £12.50 per day.
Leeds joined a number of other cities including Birmingham, Bath, Oxford and Greater Manchester in postponing the introduction of their air quality measures in response to the impact of COVID-19.
To read the full statement from Leeds City Council, click here.