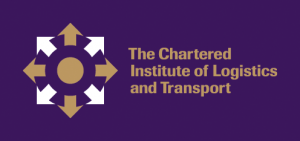 'Low carbon road transport – the new normal' is a low carbon commercial road transport conference taking place at the Liverpool John Moores University, Liverpool, on Wednesday 20 September. The day will look at the latest developments and future predictions from innovators and early adopters and it will also provide a preview of the disruptive charge electric freight vehicle and alternative technology buses.
The event, run by the Environment and Sustainability Forum of the Chartered Institute of Logistics and Transport (CILT), and organised in conjunction with the UK association for the promotion of Intelligent Transport Systems (ITS), will be chaired by AECOM's Geoff Clarke. Nine speakers will give presentations and will be available for questions, including representatives from Waitrose, Arriva, Wincanton, Transport for Greater Manchester (TfGM) and LoCITY. Vehicles incorporating the new technologies will also be available to view.
'This major event is open to anyone interested in the changes happening in commercial road transport,' said Geoff Clarke, 'and will be of specific interest to FORS Gold members, or those wishing to progress to Gold.'
FORS Gold Standard requirement G9 Modal shift and alternative vehicles states that 'operators shall assess the opportunity to use electric or alternatively-fuelled or powered vehicles within their fleet.'
Clarke added, 'The contents of the day's presentations will provide information and knowledge to enable operators to make informed decisions regarding options available right now and in the future.'
Refreshments and a light buffet will be provided to delegates. Places are available for a small fee (£10 for CILT members and for £15 to non-members.) To book your place, please click here.