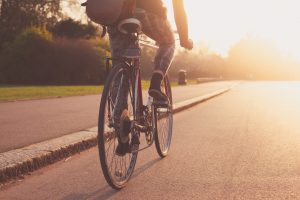 Newcastle City Council has revealed plans to make part of its city centre a vehicle-free zone.
The proposal outlines plans to reimagine the way space is used within the city, including an increase in green areas and space for events. The most notable change to come will be making Blackett Street a vehicle-free zone.
The city council hopes that banning cars will create more opportunity for events in the city centre, consequently generating more support to local retailers.
Councillor Arlene Ainsley, cabinet member for transport and air quality at Newcastle City Council, said: "We've seen how the Christmas market and the temporary changes over the past two summers have brought a real buzz to Newcastle, and this has shown the potential to transform the city and the local economy by making changes to our roads and public spaces.

"We believe that taking vehicles off Blackett Street will make a huge difference to the city."
Additionally, Newcastle's Clean Air Zone is set to come into operation in 2021. HGVs, buses and coaches will be charged £50 and taxis and vans will be charged £12.50 per day. Petrol vans and taxis which meet the Euro 4 and Euro 6 standards will be exempt from paying the daily charge.
Residents and businesses were invited to comment on proposals as part of an open consultation which ran up until 31 January.