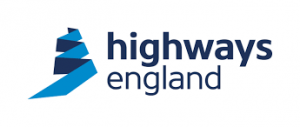 The forthcoming work on Highways England's A30 Chiverton to Carland Cross upgrade is given the go ahead for an additional 8.7-mile improvement to the Cornish infrastructure.
The already planned multi-million pound improvement scheme has been granted an additional 8.7-mile section of single carriageway to help promote economic growth, improve journey times and increase safety.
Some additional improvements forming part of the 8.7-mile road scheme includes a 70mph high-quality dual carriageway, a two-level junction at Chiverton Cross and a new roundabout to ensure the free flow of traffic on the A30 and much more.
Josh Hodder, Highways England's Senior Project Manager for the A30 upgrade, said, "Improving the A30 between Chiverton and Carland Cross is incredibly important for Cornwall's future, and we're really excited to be stepping up our construction activities in the new year – 2021 is going to be a big year for the A30 project.

It's the only remaining stretch of single carriageway on the A30 between Camborne and the M5 at Exeter, journeys are regularly delayed, congestion often brings traffic to a standstill, local communities are impacted, and as a result the Cornish economy is being held back."
To learn more on the upgrade to the A30 in Cornwall, click here.