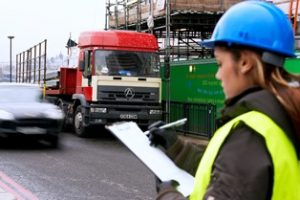 If you operate trucks or vans within the TfL supply chain, remember you will need to meet enhanced road safety standards, properly known as Work Related Road Risk (WRRR) requirements. These requirements were introduced to protect vulnerable road users. The good news is that if you are FORS Silver accredited then you are already WRRR compliant.
Drivers of heavy goods vehicles who have not completed approved driver training will be refused entry to sites. This will result in a failed delivery, which will almost certainly incur a cost and, importantly, may have a detrimental effect on your company's reputation and relationship with contractors.
Managers can check their drivers' training records by visiting the FORS trained drivers page. If any gaps in training are identified, more information and guidance can be found in the training section.
Complying with WRRR has the following benefits:
Saves lives and protects communities by reducing the risk of fatal, serious and minor collisions
Reduces vehicle downtime and delivery delays
Reduces costs on insurance claims and premiums
Cuts vehicle repair costs
Reduces reputational risk; for example, association with a supplier involved in a serious or fatal collision
Demonstrates that your organisation is fulfilling its public duty
Please click here for more detailed information on WRRR compliance.