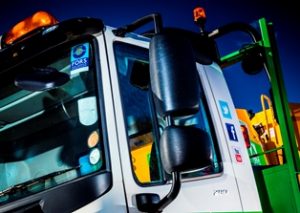 Following excellent feedback from our recent Operator Licence awareness courses, FORS is facilitating a further additional ten courses, free to all FORS members, commencing in February 2017. These sessions are designed for operators holding Restricted Licences who are managing commercial HGV operations.
The course provides a high quality overview of the operator licencing system and would be useful as refresher training or as an introduction for new transport managers. The syllabus is designed to increase awareness of the compliance requirements when running a commercial HGV fleet and will help to prevent potential infringements, which can lead to prosecution or action taken to curtail, suspend or revoke the operator's licence by the Traffic Commissioner.
Topics covered by the one-day training course include:
Operator licence commitment
Introduction to drivers' hours regulations
EU driving, work time and break limits
EU rest requirements
Tachograph management
Safe loading overview
Vehicle maintenance
Operator compliance risk score
Course summary and review
The course is free to FORS members (a maximum of two attendees per company), and is Driver CPC accredited, so will count towards periodic training. Please note that all delegates booking onto these courses must be at a supervisory or managerial level and primarily responsible for managing a restricted licence operation.
The following dates are available:
Tuesday 14 February 2017 – Aldgate
Tuesday 28 February 2017 – Croydon
Wednesday 15 March 2017 – Croydon
Wednesday 29 March 2017 – Aldgate
Wednesday 26 April 2017 – Aldgate
Wednesday 10 May 2017 – Aldgate
Wednesday 17 May 2017 – Croydon
Wednesday 21 June 2017 – Croydon
Wednesday 28 June 2017 – Aldgate
Friday 21 July 2017 – Aldgate
As places on these courses are limited, and we have previously had places unused due to 'no-shows', please let us know as soon as possible if you are booked onto a course and then cannot attend.
FORS will accept cancellations and substitutions notified five or more business days prior to a funded FORS workshops however cancellations made less than five business days prior to any event or non-attendance are subject to the following fees:
Funded Half Day Event Cancellation or Non Attendance Fee – £40 + VAT
Funded Full Day Event Cancellation or Non Attendance Fee – £80 + VAT