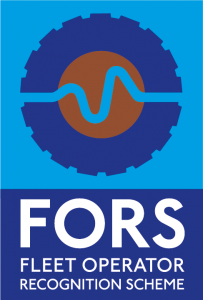 Members whose accreditation has expired, or is expiring, are encouraged to book and undertake their Bronze on-site audits as soon as possible providing they are able to follow the FORS COVID-19 rules and requirements and relevant government guidelines.
One hundred and forty Bronze on-site audits have already been booked since the re-opening of the Bronze audit booking system last week following the easing of government restrictions on travel and work across parts of the UK. To enable Bronze on-site audits to resume safely, FORS has produced COVID-19 Bronze on-site auditing rules and requirements for both the auditors and the auditees.
FORS operators requesting an audit will need to have carried out a COVID-19 risk assessment in line with the relevant government guidance on working safely during COVID-19 in offices and contact centres. In addition, for the purposes of the FORS audit, members will need to confirm the following at the time of requesting the audit:
That a single and only point of contact will be provided for the audit process
That clear guidance on the social distancing and hygiene measures in place at the audit site will be provided to the auditor
That any PPE identified in the FORS member's risk assessment will be provided to the auditor on the day of the audit
That the audit will be conducted in a well-ventilated designated room that is not occupied by other people
That all evidence will be provided in the room where the audit is taking place
That hand sanitiser will be available in the meeting room
That host responsibilities relating to COVID-19 will be established by the member and that any necessary training will be provided for the person who will be acting as host for the auditor's visit
That entry and exit routes for visitors and contractors have been reviewed to minimise contact with other people
Failure to have a COVID-19 risk assessment and to adhere to one or more of the above requirements means that the member cannot request a Bronze audit. Auditors reserve the right to cancel an audit during the pre-check call or on the day of the audit if it becomes apparent that one or more of the above requirements will not be met.
Members can request their Bronze on-site audit in the usual way, via their dashboard. For further information on the COVID-19 Bronze on-site auditing process, click here, and for answers to frequently asked questions, click here. Whilst FORS has based its requirements and processes on information issued by the UK government, the FORS document is applicable to England only and there are still regional, national and international restrictions that apply which may continue to prevent FORS audits being undertaken.