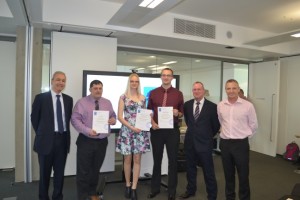 After reaching the significant milestone of achieving 300 FORS practitioners last week, we are pleased to announce the release of more practitioner workshops based outside of London.
In a bid to provide more local FORS services to operators based outside of the capital, the workshops will now be hosted in a variety of UK locations including Manchester, Northampton and Bristol to name a few.
The workshops provide FORS registered companies with the opportunity to become a FORS practitioner, a credential aligned with the level 3 qualification in Safe, Green and Efficient Fleet Management. All FORS workshops, except Going for Bronze and Writing road transport policy, are Driver CPC accredited. This will give managers the opportunity to receive 7 hours Driver CPC training by attending two FORS workshops on the same day.
Booking information as well as dates, locations and prices can be found here.
For more information about becoming a FORS practitioner, click here.