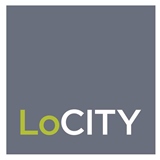 If you are looking to improve the performance of your commercial vehicle fleet, subsidised places are available on a new LoCITY training course.
LoCITY Driving is a new DVSA-approved, CPC-accredited training course aimed at van and HGV drivers, as well as transport managers. The course aims to give attendees the knowledge and skills needed to cut costs and minimise the environmental impact of fleet operations.
The course focuses on the link between driving styles and fuel efficiency, journey planning, and alternative fuels. Training is delivered as a one-day classroom-based course, complemented by separate eLearning modules for drivers and transport managers.
Covered on the course:
The relationship between driving style, fuel consumption and environmental impact
How regular maintenance and vehicle checks can cut costs and emissions
Fuel efficient driving techniques
Use of in-vehicle technology to improve fuel economy
Benefits of journey planning
Alternative fuels in commercial vehicles
For more information, or to enquire about subsidised LoCITY training places, please contact: enquiries@locity.org.uk
FORS also offers two further LoCITY eLearning modules:
LoCITY: Time to clean up – learning for drivers
LoCITY: Time to look ahead – learning for managers
For more information on the eLearning modules available through FORS, please contact the FORS helpline on 08448 09 09 44 or email enquiries@fors-online.org.uk