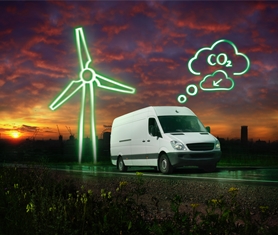 A new two-part webinar series designed to help members implement strategies for carbon management in their fleets has been launched by FORS and BP Fuel Cards, a FORS Associate.
The webinars will introduce FORS members to the broader climate challenge and how it impacts freight and logistics businesses. Providing practical advice and guidance on achieving best practice, the sessions will help transport managers implement and execute a strategy that can lead to a carbon neutral outcome.
The webinars will be held on Wednesday 3 May and 9 May and will run from 15:00 to 16:00. FORS members wishing to attend this free two-part webinar series should register here.