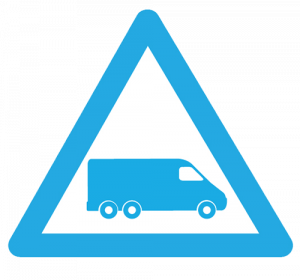 From today, members are able to undertake brand-new FORS Professional Van Smart eLearning. The module has been improved and updated to ensure it is aligned to the latest emerging initiatives and best practice.
Whilst the objectives of the new safety module remain to train van drivers on road risk and the safety of vulnerable road users, the new version provides an improved experience. The new scenarios and learning points are presented to make it easier for drivers to assimilate the information, with regular knowledge checks and a comprehensive list of DOs and DON'Ts.
The mobile-friendly eLearning module covers all aspects of a typical van driver's journey, from judging fitness to drive before setting off, daily walkaround checks, reporting and rectification, and safe vehicle loading, through to route planning, and of course, safe and efficient driving. The module explores the different road types and speed limits and how to keep all vulnerable road users safe, such as horse riders, motorcyclists, pedestrians, and cyclists.
"The FORS Professional Van Smart eLearning module prepares van drivers for the challenges of driving in busy environments. It is designed to challenge drivers' assumptions on vulnerable road users and think about how their driving impacts others on the road," said Livia Gergely, FORS Membership Manager.
The refreshed training is part of the FORS Professional Van Smart training package, which includes a manager toolkit, as well as a classroom-based course, with a practical on-cycle element allowing drivers to experience the road from the point of view of vulnerable road users. The manager toolkit has also been updated to provide easier navigation to the various Van Smart resources, including access to the revised Van Smart Driver Handbook – a 'go-to-guide' to help drivers better understand the law, improve their driving standards and help them to keep vulnerable road users safe.
Van Smart eLearning is a safety module and is therefore one of the modules to be undertaken by drivers every 12 months as part of FORS Bronze requirement 'D4 Professional development'. Other safety eLearning modules are Cycle Safety, Pedestrian Safe, Smart Driving and Bridge Smart.
To access the free FORS Professional Van Smart eLearning module, click here, and to access the free manager toolkit and driver handbook, click here. Van Smart eLearning group delivery will be released in the coming weeks via eNews.
The previous Van Smart eLearning module is now discontinued and will show on your eLearning dashboard if you select to show discontinued modules. It will also show if it has been completed.