FORS professional training programme 2020 announced
FORS has announced the 2020 schedule for its acclaimed FORS Practitioner training sessions. The series of ten workshops are each delivered by transport experts at key venues across the UK, giving managers the tools and knowledge to embed FORS best practice across their business.
FORS Practitioner is a series of 10 workshops covering all aspects of fleet management, specifically designed to equip delegates with the tools they need to make their operations safer, smarter and greener. Delegates attending all 10 workshops become qualified FORS Practitioners, joining an elite group of over 1,900 individuals who have reached FORS Practitioner status.
The series provides a complete package of fleet management, inclusive of managing work related road risk, safe and efficient fleet utilisation, reducing fuel use and minimising fines and charges.
To date more than 1,900 managers across the UK have achieved FORS Practitioner status by completing the ten FORS Practitioner workshops, and now possess a comprehensive grounding in all aspects of fleet management and operational best practice.
The FORS Practitioner workshops are; Developing Fleet Management Policy, Managing Work Related Road Risk, Managing Driver Fitness and Health, Managing Driver Training and Development, Collision Procedures and Analysis, Safe and Efficient  Fleet Management, Reducing Fuel Use and Minimising Environmental Impacts, Minimising Transport Fines and Charges, Measuring and Monitoring Road Fleet Performance and Managing Noise in Logistics.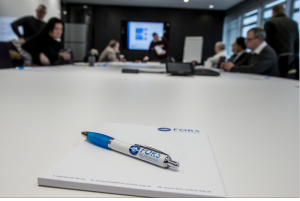 The latest series of workshops are due to take place between January and March in Edinburgh, Altrincham, Birmingham, Cardiff, London, Croydon, Bedford and Corby, with dates added for the remainder of the year in the coming weeks.
FORS Manager Sonia Hayward said, "FORS supports personal development and best practice and having over 1,900 qualified FORS Practitioners is a huge achievement for the industry and a reflection of the popularity of the workshops.

The FORS Practitioner workshops provide essential information for managers to better execute their daily responsibilities and we are really pleased to offer the courses at venues across the UK."
FORS members can book onto FORS Practitioner workshops here: https://www.fors-online.org.uk/cms/practitioner-workshops/