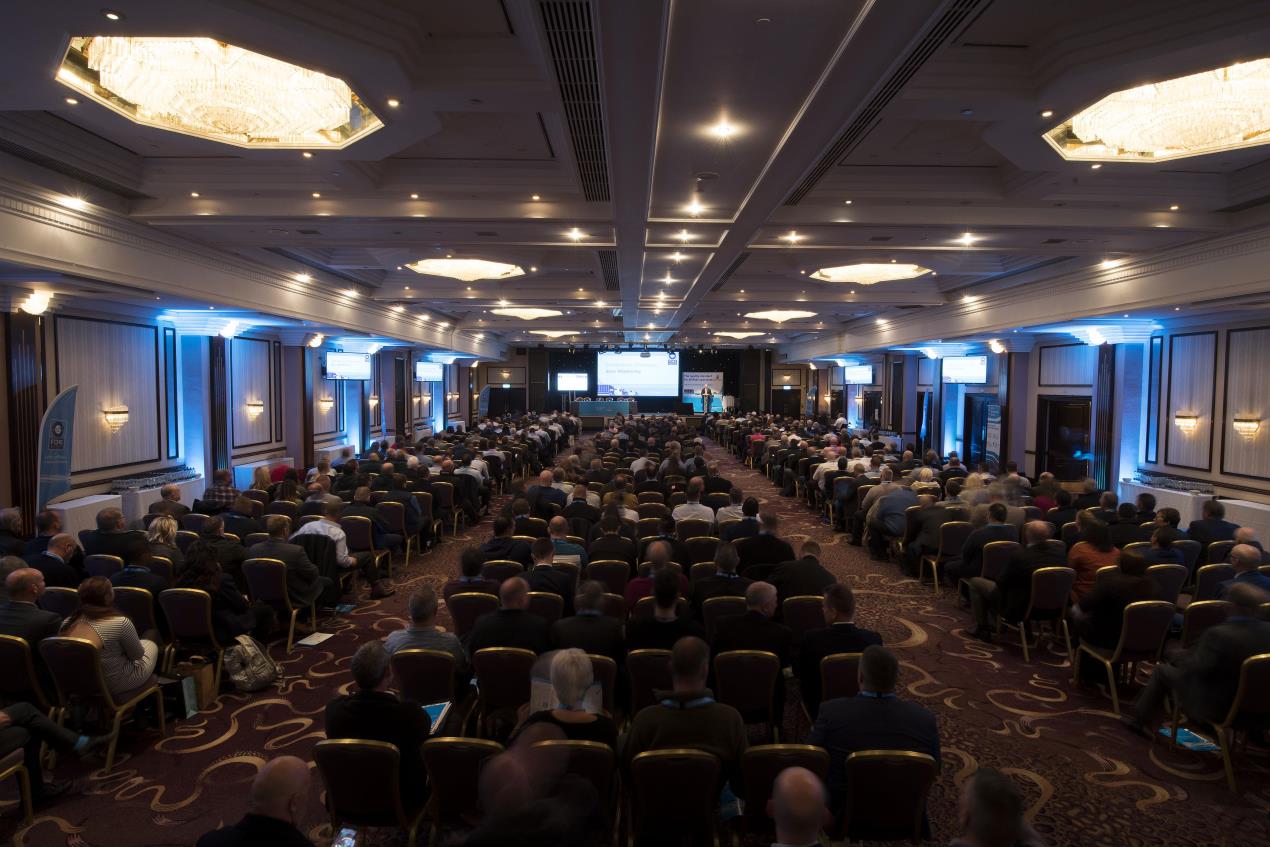 The third FORS Members' Conference ended last week, with a packed hall of 450 delegates taking part in a day of dynamic presentations and lively interactive debate.
The event saw record crowds of FORS members from across the UK engage in a broad range of diverse speeches, celebrating the diversification of the scheme, as it continues to meet ever-changing landscape of the road transport industry.
Chaired by renowned transport industry expert, Brian Weatherley, the conference explored '10 years of Evolving Best Practice' and launched FORS latest Standard, version 5, outlining requirements operators must meet if they wish to attain and retain FORS accreditation.
The revised edition of the FORS Standard addresses the need for air quality improvements and sets out requirements to help operators mitigate threats of terrorism. It reflects FORS's continuous evolution, with the inclusion of a wider range of operations and vehicles, including powered two-wheelers, and new requirements for bus and coach operators.
The event has grown since its inception three years-ago, with 450 FORS members attending the one-day event at the National Conference Centre in Solihull. Speakers left attendees in no doubt as to the role evolving compliance must play to help meet the safety, environmental and efficiency challenges of all road transport operators.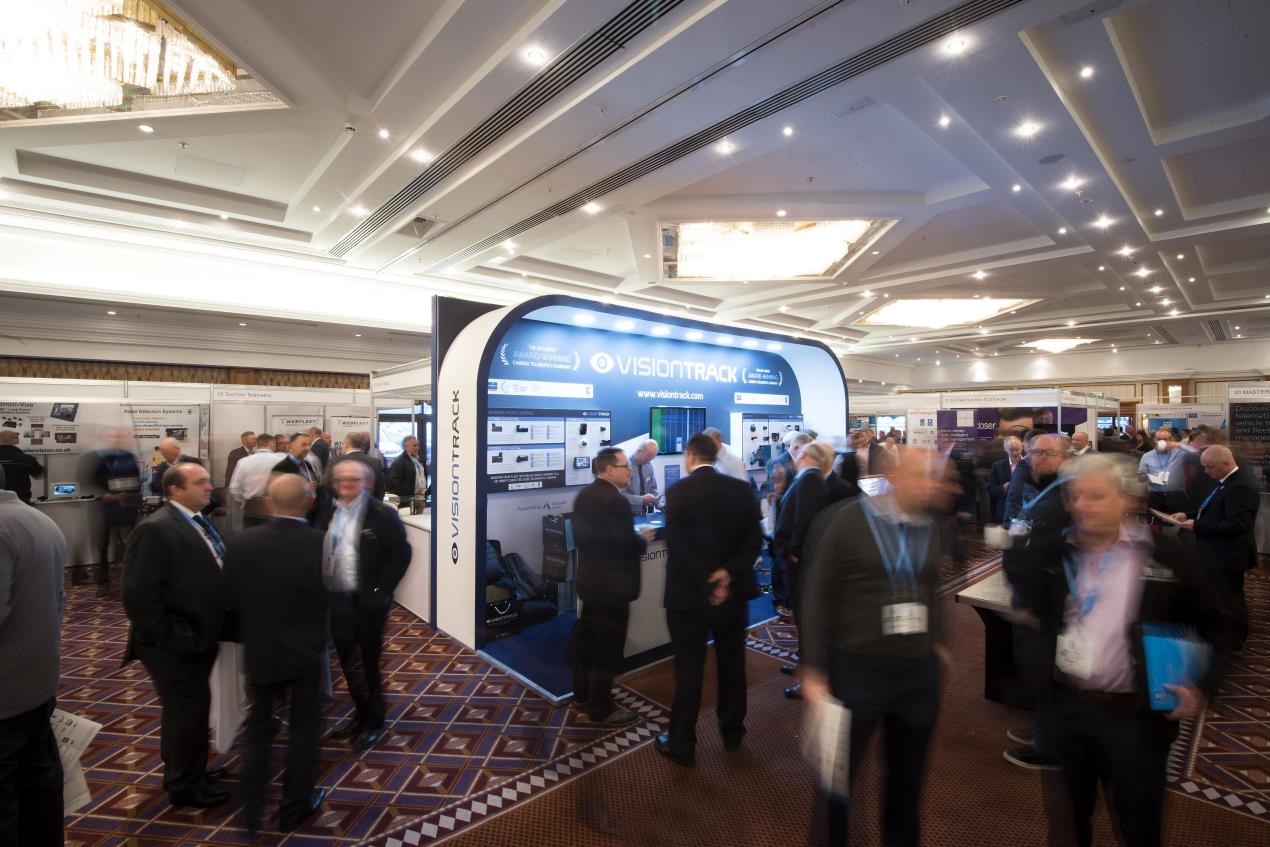 Lively interactive panel discussions followed presentations from key industry experts, including Transport for London (TfL), CLOCS, the Environment Agency, and the CILT, covering crucial industry themes such as driver training and health and fitness, driver shortages, the proposed Direct Vision Standard legislation, and the effect of illegal waste dumping.
Conference delegates were also able to speak to LoCITY and FORS representatives at special 'surgery' sessions to ask any questions specific to individual member operations. In a bespoke exhibition, no fewer than 35 FORS Associates and three FORS Affinity Partners presented products and services designed to help operators meet the FORS requirements, with co-headline sponsors FORS Associates VisionTrack and Camatics taking centre stage.
The FORS Special Achievement award was presented to Garry Lewis, Transport Standards Manager at Tarmac, recognising his work to raise driving standards within the Tarmac supply chain. Lewis has overseen the implementation of FORS across the Tarmac supply chain, with over 800 individual Tarmac operators now FORS members.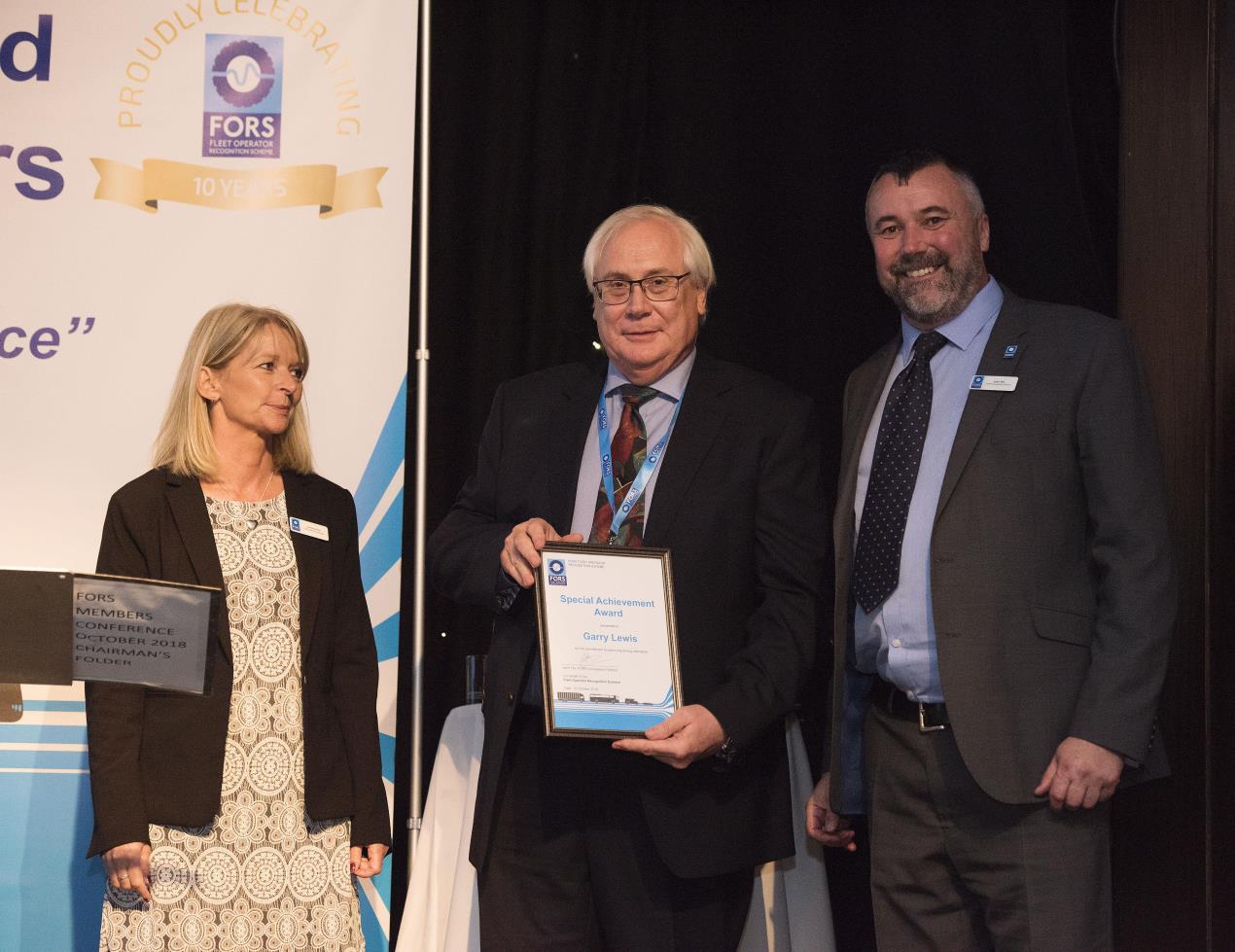 Garry Lewis commented, "Road safety is such an important issue, not only for us in the industry but for all road users.  My work with FORS since its inception has always been motivated by improving safety for everyone who uses our roads, so I am thrilled to receive this award from FORS."

Alan Whitehead, Transport Manager from Eurotrail UK, has attended all three FORS conferences. He said, "The conferences have got better each year, with more information, more FORS Associates represented at the exhibition and more members attending. It is a valuable way to keep up to date with FORS activity, and network with other members and customers."

John Hix,FORS director said, "As the new FORS Standard comes into effect on 14 January 2019, the FORS Members' Conference served as good introduction to the changes it brings, especially in relation to the inclusion of a wider range of vehicles.  FORS members come from across the UK to attend the conference and we are incredibly grateful for their support."

He added, "The transport industry faces tough challenges. We hope that offering the chance to hear and debate with a variety of relevant organisations each working to champion best-practice will show our members the value of their participation in FORS, and how they, our members, are each helping to drive-up standards for the whole industry."
The FORS Standard version 5 is now available to download on the FORS website here: https://www.fors-online.org.uk/cms/new-standard/ effective from Monday 14 January 2019 for both new and existing operators.