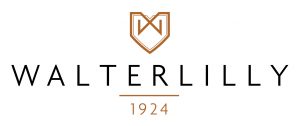 One of London's foremost providers of prestige residential construction services, Walter Lilly recognises the importance of health and safety for its workforce. It is now using its FORS Champion status to formally acknowledge the role of a safe and efficient supply chain throughout its operations. Shaun Frampton, Director at Walter Lilly said "It is our mission to send everyone who works on our building sites home at the end of each day in the same fit and healthy condition they arrived in, but we also have a responsibility to ensure members of the public are not harmed in any way as a result of our building activities."
Working in two main sectors, high quality residential and the construction of pharmaceutical laboratories, Walter Lilly found that much of its supply chain were already existing FORS members, and so it now looks to continue to promote the scheme throughout its supply chain and reduce the risk of harm from its operations.
"FORS accreditation reduces the potential for road traffic accidents by a delivery to or from one of our construction sites, and has been positively received by our clients, showing that we take health and safety very seriously," says Shaun. "We also have a number of site based staff that cycle into and around London every day, so cycle safety is an important concern for us."
Paul Wilkes, FORS Business Services Manager said, "It is fantastic to see Walter Lilly join us in championing safe and efficient operations, especially in busy urban environments where we know this is of particular importance. We look forward to seeing Walter Lilly further embed FORS into its supply chain procurement, and congratulate the company on its commitment to encouraging all types of vehicle to become accredited and demonstrate best practice."
There are currently 35 FORS Champions who are actively promoting the scheme, based across the UK. The number of FORS accredited members also continues to rise as more and more freight operators and transport managers see the benefits of the scheme. 
"As our building operations extend beyond the immediate areas of our construction site, and our deliveries and waste removal activities interact with the wider public, we see it as our responsibility to limit the impact of our work. FORS can help us do that," says Shaun.