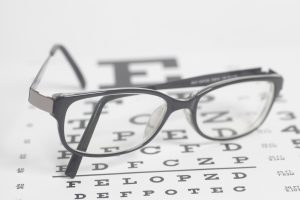 Are your drivers due for an eyesight check?
One of the most common reasons for audit failure is operators not regularly conducting eyesight checks. These eyesight checks do not need to be undertaken by an optician. The requirement is for the company to conduct a quick check to confirm the driver can read a number plate at a given distance.
How to conduct a check
Ensure the driver is wearing glasses or contact lenses to complete the eyesight check if required
Have your driver read a number plate from a distance of 20 metres (20.5 metres if the vehicle was registered before 1/9/2001), or use a suitable alternative check
The check must be recorded and retained
If a driver fails an eyesight check, the driver must be referred to an optician for an eyesight test.
Frequency – as a minimum
Eyesight checks shall be undertaken at pre employment or at the start of a specific contract (M4)
Eyesight checks shall be undertaken every 6 months (D6)
Eyesight checks shall be undertaken after involvement in a blameworthy road traffic collision (O3)
What is needed
There shall be a documented policy and procedure in place that is:
Reviewed at least every 12 months (more frequently if needed) (M1)
Communicated to all transport related staff (keep records of the communication M2) (M5)
Approved and signed by a senior manager (M1)
Readily accessible to staff (M1)
Version-controlled as defined in (M1)
Retained until the next FORS audit (as a minimum) (M2)
Records of the eyesight checks shall include driver's name, date of check, name of person supervising the check, vehicle registration plate used, outcome of the check and details of any follow-on actions. These records shall be retained until the next FORS audit (as a minimum).
Furloughed drivers
 Managers shall keep records for all their furloughed drivers of:
When the last eyesight check was undertaken and passed (make sure this is done prior to the driver undertaking driving duties)
When the next eyesight check was due
When the driver was furloughed (keep evidence to show they were furloughed)
When the driver returned from furlough (keep evidence to show when they returned from furlough)
Updated policy and procedure with an amendment to show how you will manage eyesight checks for drivers that are furloughed (remember to communicate this to your transport staff and retain the record of communication)
Please bear in mind that during these exceptional times an eyesight check can still be conducted remotely, via a video call, or electronically via a number of software programs. If the company is still operating – vehicles are still in use – then the requirement for eyesight checks will still need to be met.
Top Tips
Create an eyesight check record that has all required fields on it
Conduct eyesight checks at pre-employment and then record when checks are due on a spreadsheet or planner (you could mark the eyesight checks 2 weeks before they are due to make sure your drivers conduct the next check on time)
Consider conducting eyesight checks at set times throughout the year, eg January and July. If you do this then mark it on your planner for a quick reminder when checks are due
If you conduct eyesight checks at set times throughout the year then remember to add in additional checks for induction and following a blameworthy incident
Read your Health and Eyesight policy. Does this reflect what you do as a company? If not update it to show how you carry out the process
For any further questions, please contact compliance@fors-online.co.uk.