FORS continues to take a firm stance on those that fail to comply with the terms and conditions with suspensions and terminations now being used more rigorously to protect the reputation of the scheme. Please remember that offences stipulated within the FORS terms and conditions (see relevant extract below) should be reported to enquiries@fors-online.org.uk.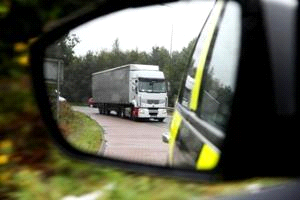 '3.4.3 – You will notify FORS in writing as soon as reasonably practicable, and in any event within 5 Business Days, if you or your employees have been found guilty and convicted of committing an offence under the Road Traffic Act 1988, Health and Safety at Work Act 1974 or are in serious breach of the Driver and Vehicle Standards Agency (DVSA) standards that impact on your Operating Licence and particularly if a PG9 Prohibition Notice has been served by the Police or DVSA.
Please note that offences against an individual (eg speeding fines) do not need to be reported. However, complaints and offences against the company (eg PG9s) should also be recorded within your complaints system to ensure that any legal and non-legal actions against your company are reviewed and reacted to in order to prevent recurrence.
For more information on this, please check the FORS standard M8 Complaints.