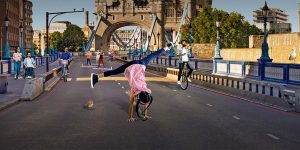 20km of road closures across London are planned for 22 September in recognition of World Car Free Day. The free-to-attend event will see a complete absence of traffic on roads around Tower Bridge, London Bridge and the City of London.
People attending World Car Free Day can look forward to a variety of exciting activities including pop-up playgrounds, guided walks, bike rides and more.
Given the large-scale road closures, delivery and servicing trips are likely to be affected by congestion and increased journey times. Make sure to plan ahead and reroute your journeys to avoid affected areas.
World Car Free Day affected areas: here
Event details: here