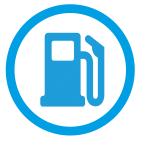 FORS Affinity Partner product FORS Fuel Expert is available to help members save money on fuel. It is a fixed-price fuel card scheme that is accessible to all FORS members, irrespective of fleet size or vehicle type.
FORS Fuel Expert is offered in partnership with Fuel Card Services (FCS), one of the largest independent fuel card agents in the UK, offering members exclusive access to a range of discounted fuel cards.
The service offers FORS members savings of up to four pence per litre (ppl) off the national average pump price and up to 10ppl off motorway pump prices, along with the chance to reduce overall fuel consumption.
FORS Affinity Partners are a select group of appointed companies offering discounted and FORS-branded products and services, designed to help FORS operators comply with legal or contractual requirements and improve their operation.
To learn more about FORS Fuel Expert, click here