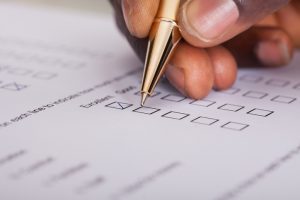 FORS would like to thank all members who responded to the recent specifier survey. FORS received 167 responses, each mentioning up to three companies who specify FORS in their contracts.
74% of all companies who responded had been asked to obtain FORS accreditation in order to gain access to contracts
128 separate companies were identified that specify FORS
Of these specifiers 7% asked companies to be registered, 29% Bronze, 53% Silver and 11% Gold
The time given to gain accreditation varied from 30 days to six months
40% of respondents asked companies who work in their supply chain to become FORS accredited
20% of respondents asked to become FORS accredited were provided with guidance from the specifier
The data collected will be used to support specifiers to ensure that sufficient guidance is provided to operators when they are aiming for FORS accreditation.
'We want to work more closely with specifiers to ensure that what is asked of operators in terms of FORS is clear and achievable in the given timeframe,' said Paul Wilkes, FORS Business Development Manager. 'Communication between specifiers and operators is key and we're very grateful for the information gathered so far as it will enable us to see how we can help to make the process smoother for all parties concerned.'