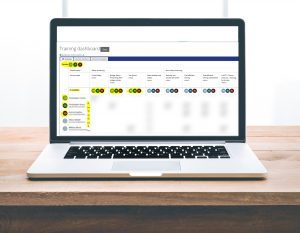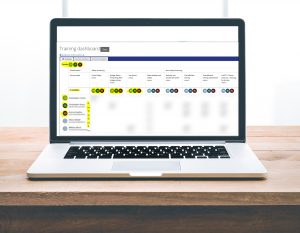 As part of the new series of 'How to' articles, the FORS compliance team offers guidance on how to maintain compliance within your operation in relation to training, providing helpful tips and guidance.
Training is highlighted throughout the FORS Standard as well as being the cornerstone of 'M3 Responsible Person' and 'D4 Professional Development'. Please note that it is very important to ensure that all training that is completed is an official FORS Professional course/module or is named on the list of FORS Approved training providers/courses.
Training can be delivered in a variety of methods such as web-based eLearning and in-house classroom-based tuition. A selection of 15 toolbox talks are also easily accessible on the FORS website to assist with professional development.
A useful way to manage and understand the training needs of the business is to develop an effective Professional Development Plan (PDP). This document assists you in identifying what training has been undertaken, is outstanding or is about to expire.
A PDP can be a simple word document, excel spreadsheet or electronic management system –whatever is best suited for the company. Your PDP must include the following details:
Who needs the training
The training need identified
The method of training delivery
How the training need was identified – such as induction, appraisals or performance management
Expiry dates
Forecasted and completed training
Having a PDP in place ensures your company is upholding the Bronze requirements as laid out in the FORS Standard, but it can also assist your business.
Training your drivers
Training your drivers can result in major benefits for your company, including reduction of road risk related to:
Being involved in blameworthy road incidents
Reoccurring parking charges
Overloading or incorrectly loading a vehicle
Breaking drivers' hours regulations
Driving a vehicle that is unroadworthy
Training your wider transport team (including your managers)
Training your wider transport team can result in major benefits for your company, including increased awareness of:
Transport regulations, helping you stay compliant
The challenges drivers face, therefore increasing empathy and driver engagement
Vehicle weight limitations, ensuring vehicles are not overloaded with supplies prior to departure on daily routes
Fuel usage that could assist with company expenditure
Emissions and the impact on the environment
Please note that training related to your transport staff is not solely addressed in one or two areas of your Bronze accreditation. There are multiple questions that require you to demonstrate that continued professional development is maintained throughout the 32 Bronze requirements.
To access the FORS Training page, please click here.