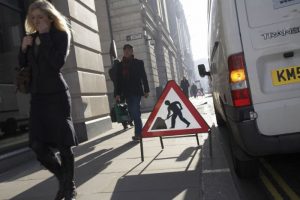 FORS takes breaches of the FORS Standard very seriously and our compliance team investigates all incidents reported to us on a case-by-case basis. FORS was recently sent a complaint alleging that multiple vehicles at a site were not showing due regard for other road users and the general public.
There were a number of legal, safety and compliance issues related to the alleged complaint in terms of general and LGV road traffic laws as well as FORS non-compliance, these included:
Parking on double yellow lines
Parking at a junction
Parking on the footpath
Causing obstruction to passing vehicles by reducing the road width to single file
Following the report, the FORS compliance team issued a letter to the operator detailing the specific allegation being made. It also asked them to detail any reason for these breaches of the FORS Standard and what steps would be taken to mitigate the risk of this happening in the future.
The operator responded positively and explained that their drivers are trained and instructed to do a delivery assessment when they arrive on site. If they believe the conditions to be unsafe or excessively congested they have the authority to refuse to deliver, contact the customer service team and return to base. The operator also reassured FORS that they would work with their drivers and customers to prevent future reoccurrence.
FORS is committed to enforcing the requirements of the Standard and we would like to thank members for their continued attention to compliance matters and quick response to issues raised by the compliance team. The compliance process the team follows is published in the FORS Compliance and Enforcement Guidance for Operators.