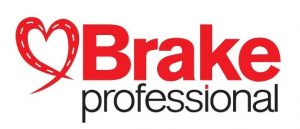 FORS will provide the keynote presentation at this year's Fleet Safety Conference on Thursday 25 May 2017.
John Hix, FORS Director, will be the keynote speaker, introducing the scheme to attendees and talking about the importance of training to reduce road risk. His talk, 'Setting the standard, reducing road risk' will look at specific ways in which the FORS Standard raises the bar and delivers on its promise to make fleet operations safer and more efficient.
FORS Professional provides free and funded opportunities to FORS members, including workshops, eLearning modules, Toolbox Talks, training courses, and more, to help operators upskill their workforce, meet the FORS Standard and remain compliant.
This year's conference will bring together fleet professionals and suppliers to champion road safety and raise overall standards. Delegates will hear from operators and researchers involved in the fleet and logistics industry.
"With the conference only a few weeks away, I am looking forward to engaging with fleet managers and suppliers, discussing critical issues for the industry and hopefully arming managers with advice to improve their fleets," commented John Hix.
FORS and Brake Professional members can book their place at the conference for a discounted price of £90+VAT, instead of £140+VAT for non-members. To attend the Brake Fleet Safety Conference, please email professional@brake.org.uk or call +44 (0)1484 559909.
FORS is out and about speaking and/or exhibiting at other key industry events – to find out more, please click here.