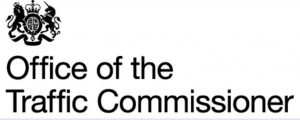 The Traffic Commissioners have recognised key workers within the transport industry for their important work in the national fight against the coronavirus outbreak.
In recent weeks, the country has been celebrating the lifesaving, vital work that frontline NHS staff have done to combat the coronavirus and the Traffic Commissioners wanted to acknowledge the often unheralded role that commercial vehicle operators and drivers play.
The Traffic Commissioners for Great Britain stated last week that, "It is in large part thanks to the efforts of operators and drivers that the country can continue to function. Transport hauliers have been helping fight the coronavirus outbreak in numerous ways, from transporting the food we buy in supermarkets to the medical supplies for shops, pharmacies and hospitals, while public service vehicle operators have continued to transport staff to vital work within the NHS, research facilities and elsewhere."
To help operators during these uncertain times to mitigate against some of the regulatory challenges, the Traffic Commissioners have produced documents containing advice and guidance for operating during the coronavirus pandemic. These can be accessed here.