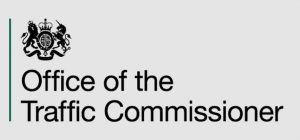 The Traffic Commissioners for Great Britain have announced that in-person attendance at public inquiries (PI) and other hearings are set to resume from Monday 6 July, with social distancing measures in place. This comes following the suspension of cases in March 2020 due to the coronavirus pandemic.
Health and safety measures and risk assessments have been put in place at each tribunal location to ensure that facilities are COVID-secure. Those called to a hearing will be advised of the time and date of their hearing, with sufficient notice given to prepare their case. The capacity of the tribunal rooms will be restricted, with some hearings to continue to be held via video link or equivalent.
Anyone called to PI who has concerns about attending in person should let the Office of Traffic Commissioner staff know immediately on receipt of the letter calling them to a hearing. All enquiries can be sent to Enquiries@otc.gov.uk.
For more information, visit the GOV.UK website.