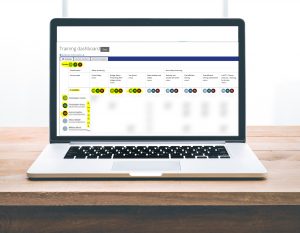 Members are reminded to import their training records via the Licence numbers tab when using the FORS Training dashboard to ensure their training is being properly recorded.
If you are using the Training dashboard as evidence for your Silver and/or Gold application, you must ensure that each training is associated or linked to the relevant learner. Failure to do this will result in unsuitable evidence for requirement S5 and G5. You must ensure each learner has their learning listed in one row only so that it doesn't appear that you have more drivers/managers and so that the percentage complete for training for your entire organisation is correct.
Make sure you read the FORS Training dashboard guide prior to using the dashboard.
To access the guide, log in to your organisation dashboard, and for more information, click here.